Holliday are already gone and PROCESIO enters the 2.0 era. Sign in to PROCESIO or Book a DEMO.
Here is our April Community Meetup recording.
At PROCESIO we had a productive Eastern month and we released major updates and new products under the name PROCESIO 2.0. Here is the list of what PROCESIO 2.0 represents:
1.  PROCESIO 2.0: The 2.0 no-code/low-code/custom code app is released
2.  PROCESIO 2.0: Better Automation podcast is launched
3.  PROCESIO 2.0:  New website is live
---
PROCESIO 2.0: Start your AUTOMATION journey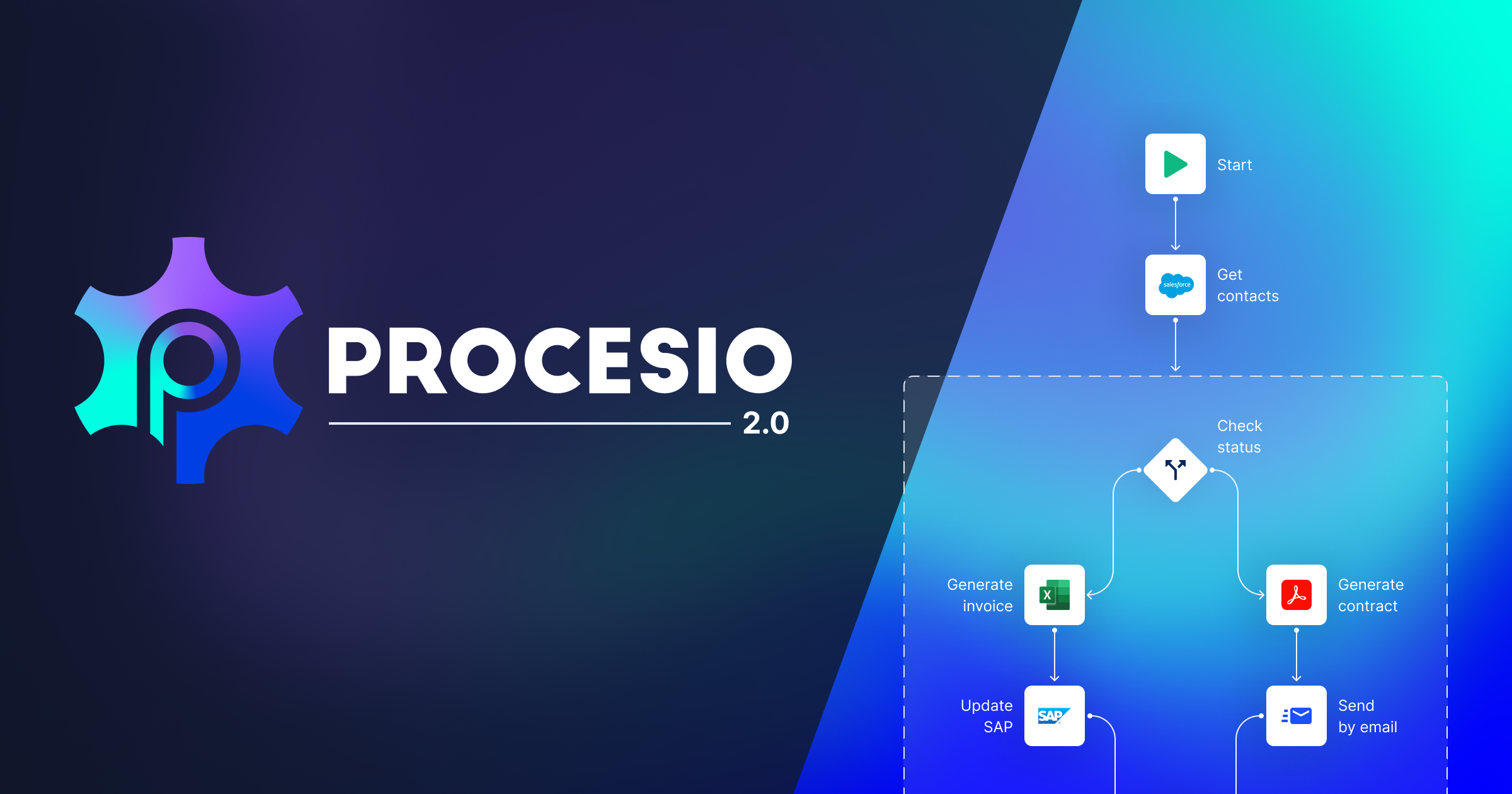 PROCESIO app 2.0 major release added powerful new features:
AutoGenerate Data Model from JSON
With this new feature users will have the possibility to create a data model from JSON data, without the need to manually define and map each attribute.
Document Designer - the table phase is here
Our Document Designer was upgraded to generate tables based on dynamic data.
Process Designers was enhanced with process resources view
Procesio Designer is our main environment and based on your feedback users will have the option to access the process resources from the canvas.
New platform actions are here to stay
Excel is part of your day-to-day life and this is why we added new Excel and date-time actions.

A full list of all the new features can be found here.

Start your Automation builder journey with PROCESIO 2.0. Sign in to your account and start building!  

---
PROCESIO 2.0: Better Automation podcast is launched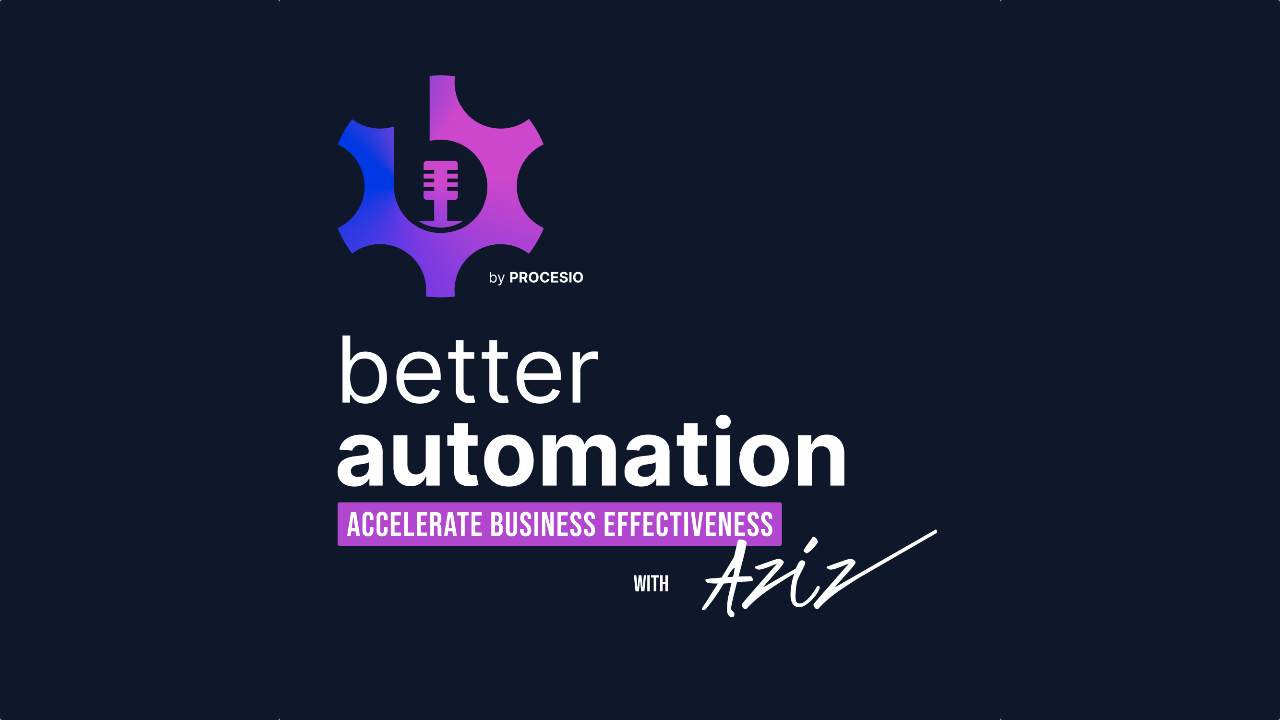 Check out the first Podcast of its kind⚡️

"Better Automation" by PROCESIO is the first Podcast fully dedicated to interviewing the wold's Top Experts on automation and business operations.

Many valuable & exciting episodes coming up!

Listen here👇
https://www.betterautomation.io/
---
PROCESIO 2.0:  New website is live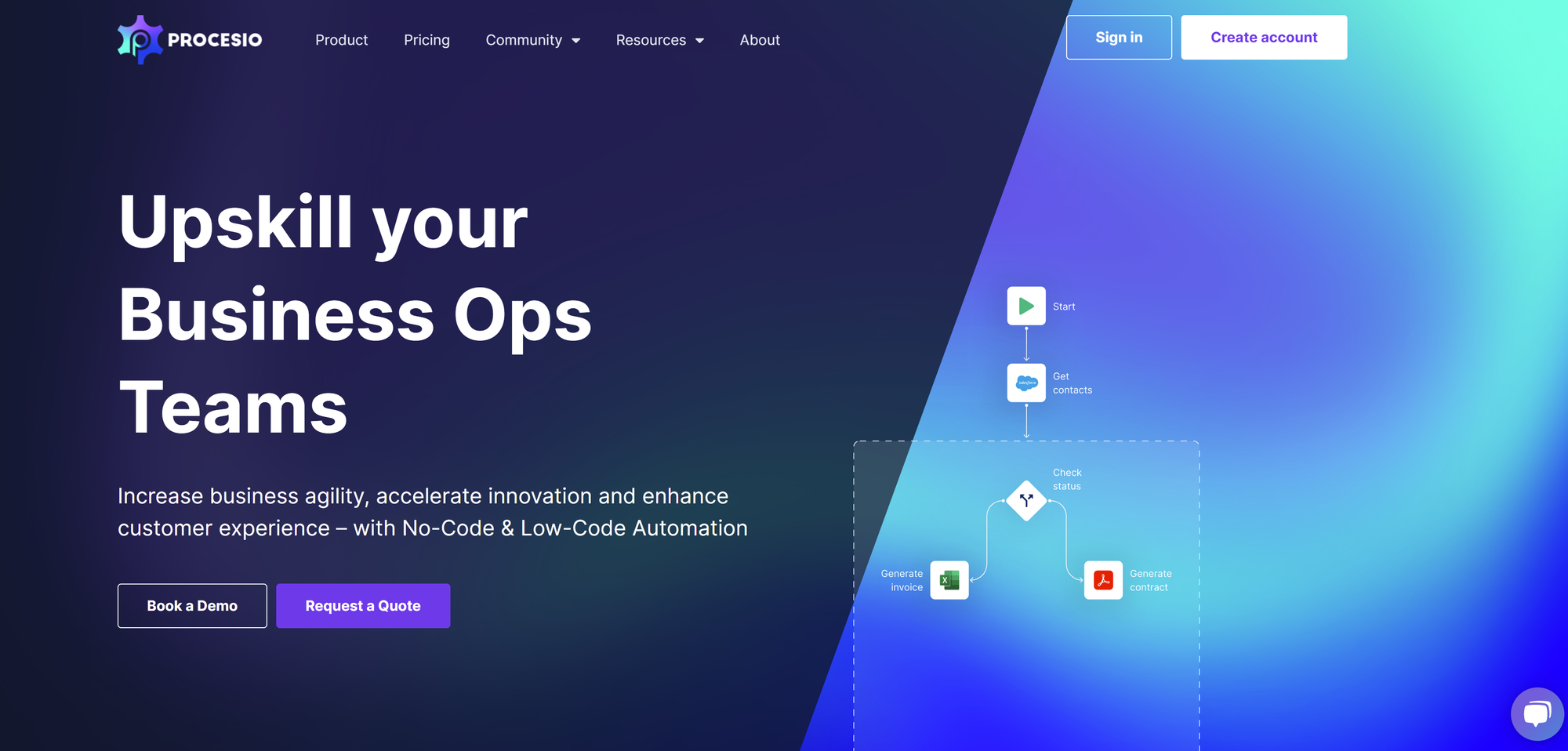 Based on your feedback we released the new version of procesio.com.

The new website is focused on our target market and on how we want to empower our users to follow a transformational journey from Manual Operations User to Operation Architect to Operations Automation Builder.

Visit us on www.procesio.com