PROCESIO has been selected by DIGITALEUROPE – Europe's largest trade association representing the digitally transforming industries – as one of the 17 nominees for its annual Future Unicorn Award.
PROCESIO is the only scale-up from Romania to have made the prestigious shortlist.
'We are lucky to be part of a country and community with a strong background in math and computer sciences', says Marian Voicu, CEO at PROCESIO. 'This gives us the advantage to build quality products that can truly bring innovation to an area that highly needs it, not just in Europe but globally, that of qualified expert developer support.'
'This year's impressive shortlist of the most brilliant scale-ups across Europe clearly shows that our continent has the potential to lead on digital innovation' said Cecilia Bonefeld-Dahl, Director-General of DIGITALEUROPE. 'Yet we know that scaling up remains hard in Europe, and that this drives our best talents and companies to leave Europe. Fostering one European market and eliminating regulatory fragmentation is key to help these great innovators to grow in Europe. It is our only way to reverse this trend.'
The Future Unicorn Award celebrates Europe's most promising tech scale-ups running for the fifth year in a row, that have the potential to become the future European tech giants. The shortlist is compiled in collaboration with DIGITALEUROPE's national trade associations, representing the digital and technology sector in 29 European countries.
This year, 17 truly inspiring companies from 14 European countries are shortlisted. The nominees come from a variety of sectors, including digital health, smart mobility, e-learning, aerospace and more.
The winner will be announced by Mariya Gabriel, European Commissioner for Innovation, Research, Culture, Education and Youth, on 3 February 2022 at DIGITALEUROPE's flagship conference Masters of Digital.
What this means for PROCESIO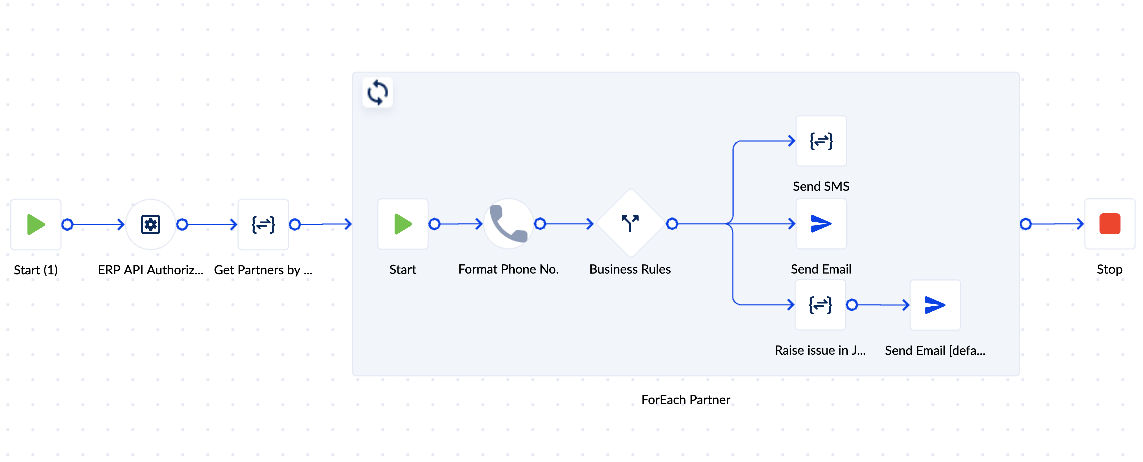 The nomination is a key milestone for PROCESIO as it helps to drive awareness about the problem we are working to solve- the global shortage of software engineering workforce which has visible effects on the success of digital transformation projects of companies of various niches.
PROCESIO's no/low-code technology has a high disruption potential in a context where GARTNER predicts that by 2024, 65% of software development will be done using low-code technology, with over 50% of the medium and big companies adopting no/low-code.
The nomination allows us to strengthen our position as a leading emerging software technology provider, as we are gearing up for an ambitious 2022 bringing major upgrades to the platform empowering our users to scale complex, custom automation no matter their verticals.
Why European unicorns matter
"Unicorns" are scale-ups valued at over one billion dollars. In the modern economy, digital companies get exponential advantages as they scale, as their economic value also rises. Unicorns are usually a good indicator of who will likely become a future tech giant.
The Future Unicorn Award is a great opportunity to showcase aspiring European scale-ups that have the potential to become future unicorns, highlighting that Europe has what it takes to become a digital leader.
Today, approximately 12% of the world's unicorns are based in Europe. While this is a significant growth compared to only 6% in 2014, it is nowhere near enough. DIGITALEUROPE has set a goal for Europe to become home to at least 25% of world's unicorns by 2025 among its success indicators for digital leadership.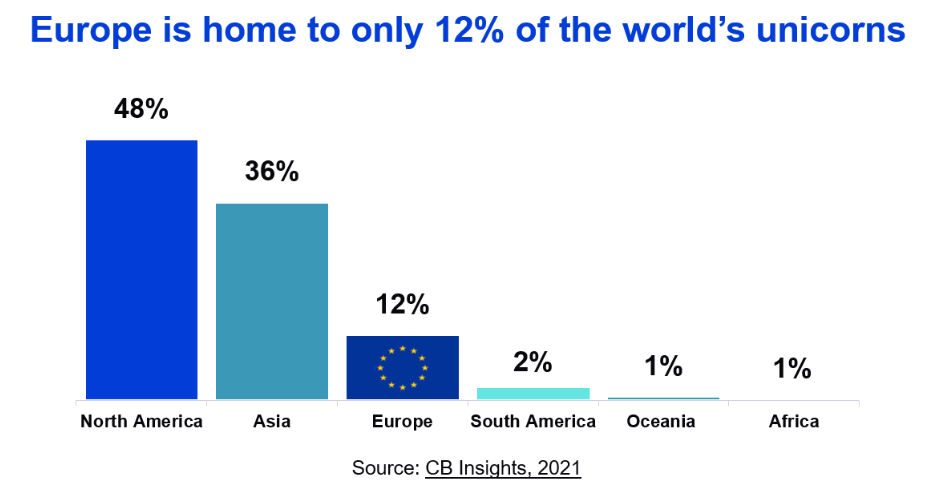 It is time for Europe and Romania to develop a dedicated strategy to empower digital scale-ups. We have the potential to drive entrepreneurship and innovation to the next level, and consolidate a truly Digital Single Market where more and more companies can thrive.
About DIGITALEUROPE
DIGITALEUROPE is the leading trade association representing digitally transforming industries in Europe, standing for a regulatory environment that enables European businesses and citizens to prosper from digital technologies.
DIGITALEUROPE has a membership with over 35,000 businesses that operate and invest in Europe, including 93 corporations which are global leaders in their field of activity, as well as 39 national trade associations from across Europe.
About PROCESIO
PROCESIO provides a flexible and scalable no/low-code environment to integrate applications, automate workflows, and process data up to 5x faster than by traditional coding.
With PROCESIO companies and users can become more agile in front of fast market changes, without having to invest heavily in developers when building or maintaining apps. PROCESIO allows to:
Simplify processes, free up resources, and improve operational efficiencies
Use API calls to connect processes to external systems
Create Custom Actions and bypass connector or platform-based limitations